Glucose - Sucrose Fructose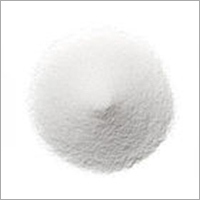 Glucose - Sucrose Fructose
Price And Quantity
800 USD ($)

450.00 - 800.00 USD ($)
Product Description
IMO is a mixture of short-chain carbohydrates made of glucose molecules which are linked with each other through a digestion resistant bonding. IMO is a high quality, high-purity isomalto-oligosaccharide (IMO), made from enzymatic conversion of starch. It functions as a dietary fiber, prebiotic and low-calorie sweetener.

Applications :

Health care products, can be directly to capsules, tablets, oral liquid, granule, etc directly, 5 ~ 15 g/day dose; As a supplemental dietary fiber class ingredient content: 0.5% ~ 50%.
Flour, steamed bread, bread, cakes, biscuits, noodles, instant noodles, etc. Content: 0.5% ~ 10%.
Meat, lunch meats, sausages sandwiches, pork floss, filling, etc. Content: 2.5% ~ 20%.
Dairy products, milk, soy milk, yogurt, formula, etc. Content: 0.5% ~ 5%.
Drink material, all kinds of fruit juice, carbonated drinks. Content: 0.5% ~ 3% Liter.
Package: Double plastic bag of foodstuff inside, cardboard drum outside or at customer's request.
Package Specification: 25kg/Drum
Shelf life: 2 years
Contact Us
JLN Sarawak , Kuching, Sarawak, 93350, Malaysia
Phone :+601128667351